Dr Doori Power – Associate Dentist, BDSc (UQ)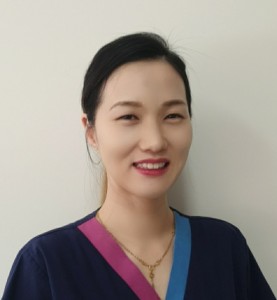 Dr Doori's interest in dentistry is prevention and cosmetics. She has been working in both private and public sector, which allowed her to become a comprehensive dentist with broad understanding in public interest, attention to detail and excellent tailored patient care. Dr Doori has worked as an expatriate Australian dentist at international dental surgeries in Shanghai, China. During her time in Shanghai, China, Dr Doori worked alongside with an orthodontist from New York University, and an experienced dentist with special interests in implants and full mouth rehabilitation.
Dr Doori is fluent in English and Korean.
An Education in Dentistry
Dr Doori graduated from the University of Queensland. She is a keen learner and she enjoys expanding and upskilling her dentistry skills through continued professional development programs and courses. Dr Doori has also completed courses such as APSQ Dental Ceramics, Oral Health for the Cancer Patient, Teeth Whitening and Cosmetic Dentistry.
Dr Doori is an active member of Australian Dental Association.
Outside of the Practice
Dr Doori loves HIIT and golfing. She is a foodie and coffee-lover. Her family enjoys picnic in parks and finds great spots for brunch. On Mondays when she has her time off work, it is a quality-time day dedicated to her very cute three-year old daughter who keeps her and her husband on their toes all day!
Recent Qualifications
2020 – Orthodontics for general dentists
2019 – Aesthetic restoration of upper anterior teeth with porcelain or zirconia; bonded restoration; denture aesthetics and function; periodontal therapy and management of halitosis; and early intervention orthodontics and missing teeth management
2018 – Management of dental trauma, bruxism/grinding and tooth wear; sleep medicine; and orofacial pain management
2016 – Mandibular suction dentures
2015 – Prosthodontic management of Hypodontia and Anodontia; dental ceramics; and prosthodontic treatment planning in modern dentistry
2014 – CAD/CAM, teeth whitening, and oral health for cancer patient
Want to Learn More?
Get to know more about Dr Doori when you book your next visit with us! CONTACT US

Red Hill Dental | (07) 3368 3555