Facial Injectables at Red Hill Dental
While more wrinkles often accompany additional candles on one's birthday cake, you can turn back the hands of time with facial injectables at Red Hill Dental. Fast and effective, these injectactables can go a long way towards enhancing your facial appearance and giving you a more youthful look. One of the primary benefits of facial injectables is they provide fantastic results without surgery or any downtime. They are typically used on areas such as cheekbones, lips and chin.
Frequently Asked Questions
What Are They?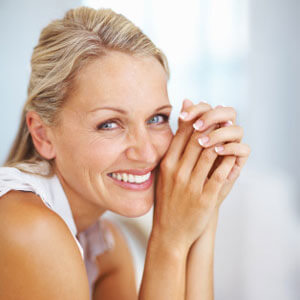 Facial injectables are minimally invasive, gel-like injectables that are used to:
Restore volume that's been lost due to ageing
Add volume to thin lips
Diminish wrinkles and facial creases
Fill out cheeks that appear sunken
Reduce smile lines
At our practice, we feature an array of fillers that are made of various substances, all of which work exceedingly well to improve one's facial appearance.
How Long Does It Take?
The process only takes about 10-20 minutes per session. You'll quickly see a remarkable transformation following the injections.
How Long Do the Results Last?
Depending on the type of injectable you receive your results can last anywhere from a few months to a year or even longer. Everyone will respond differently. Repeating treatments is often advisable to maintain your desired appearance.
Are There Any Side Effects?
While injectables are generally considered to be quite safe, some individuals may experience side effects. These can include numbness, an allergic reaction, temporary redness or swelling, or bruising or discolouration at the injection site. Such side effects usually disappear in less than 48 hours.
Book a Consultation Today!
Laugh at Father Time by erasing the signs of ageing with facial injectables. You'll enjoy greater self-confidence and an improved appearance! Contact us today to schedule an appointment with Dr Henry Ho (Dentist). We provide convenient payment plans.
Any surgical or invasive procedure carries risks. Before proceeding, you should seek a second opinion from an appropriately qualified health practitioner.

Facial Injectables Paddington, Petrie Terrace, Red Hill, Kelvin Grove, QLD | (07) 3368 3555