Cosmetic Dentistry at Red Hill Dental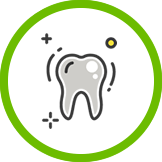 At Red Hill Dental, we're proud to offer a variety of cosmetic procedures to help enhance your smile. Cosmetic dentistry focuses on improving the appearance of your mouth, teeth, and smile.
If you have worn, misaligned, or damaged teeth, Dr Henry can replace them with crowns, veneers/Lumineers, onlays, inlays, and/or bridges. Based on the results of your evaluation, Dr Henry will suggest a customised treatment plan that is best suited to your individual circumstances and personal aesthetic goals.
As a highly skilled cosmetic dental surgeon, Dr Henry will listen to your concerns and work with you to create the beautiful smile you have always desired.
Dental Implants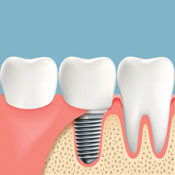 Dental implants provide restorative benefits and improvement in oral function, as they are used to replace teeth that have been lost. A dental implant is placed in the jawbone, so that it can fuse with the natural bone and become a strong and sturdy foundation for the replacement tooth.Dental implants can also be used to restore teeth for an implant-supported bridge or denture, or to help prevent adjacent teeth from shifting into a gap caused by missing teeth.
Implants are among the closest you can get to natural, healthy teeth, and will allow you to eat, smile, laugh, talk, and enjoy all of life's activities with confidence.
Read more about dental implants.
Teeth Whitening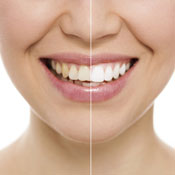 As we age, our teeth change colour due to natural wear, and are also susceptible to stains from food and drink (such as tea, coffee, and red wine) and from smoking. There are many over-the-counter teeth whitening products. Although they may be less expensive than professional teeth whitening, these products are often less effective and can produce unwanted side effects.
Professional teeth whitening is a simple and common procedure offered in our practice, offering a safe and effective way to lighten your teeth several shades in just one visit..
Red Hill Dental offers two teeth whitening options: a take-home tray and gel, and the Zoom! process, done in our clinic. Dr Henry will provide an assessment of the shade of your teeth, and discuss which whitening option will provide you with the most desirable results.
Read more about teeth whitening.
Ready for Your Best Smile?
If you would like to experience the Red Hill Dental difference for yourself, please schedule an appointment with our friendly practice today.
CONTACT US
Any surgical or invasive procedure carries risks. Before proceeding, you should seek a second opinion from an appropriately qualified health practitioner.

Cosmetic Dentist Paddington, Petrie Terrace, Red Hill, Kelvin Grove QLD | (07) 3368 3555