Dr Ying Hu – Associate Dentist
Bachelor of Dental Science (Hons) (University of Queensland)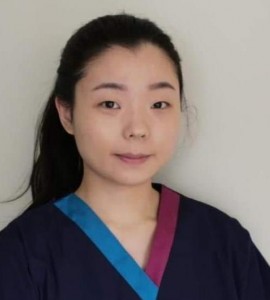 Dr Ying helps patients from all walks of life achieve the healthy smiles they deserve. She thoroughly enjoys performing a wide range of dentistry, and believes that prevention is better than a cure.
Dr Ying has a patient, caring manner and values gentle clinical techniques. Dr Ying strives to make every visit as comfortable and painless as possible, which makes her great with children and anxious patients.
Dr Ying was born in Australia, and is fluent in English and can speak some Mandarin.
An Education in Dentistry
Dr Ying graduated with Bachelor of Dental Science from the University of Queensland with Honours.
Dr Ying believes in lifelong education and constant improvement in order to provide the best care she can to her patients. She regularly expands her knowledge and skillset with continuing professional development courses and lectures, and has a particular interest in the areas of Cosmetic Dentistry.
Dr Ying has been an active member of the Australian Dental Association since graduation.
Outside of the Practice
Dr Ying goes indoor rock climbing whenever she has time, and hopes for sunny weather to go paddle-boarding.
She often spends her weekends catching up with friends over good food, or practising her more crafty hobbies, such as sewing.
Recent Qualifications
2020 – Ancora Imparo Masterclass in Implant Surgery and Prosthetics
2019 – Ancora Imparo Masters Series in Dental Aesthetics
2018 – Examination, Diagnosis and Management of Gingival Recession; Direct vs Indirect Posterior Restorations
2017 – AADFA Aesthetic Dentistry Conference; MIS Basic Implantology Course; Fusion Study Club lecture sessions
2016 – Australian Society of Endodontology lecture sessions
Want to Learn More?
Get to know more about Dr Ying when you book your next visit with us!

Red Hill Dental | (07) 3368 3555