Smile Makeovers at Red Hill Dental
A bright, beautiful smile is one of the best accessories you can wear. If you're unhappy with your smile, we look forward to meeting you at Red Hill Dental. As a knowledgeable and highly skilled cosmetic dental surgeon, Dr Henry Ho (Dentist) can help you achieve the smile of your dreams. Kind and caring, he will take the time to listen to your concerns and partner with you to get you the look you desire. 
An Array of Smile-Enhancing Solutions
To give you the smile you've always wanted, we offer numerous effective services: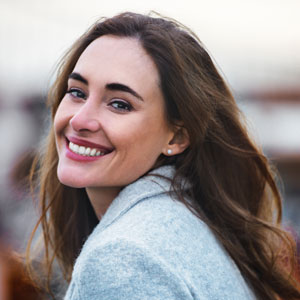 Bridges – If you have one or more missing teeth, a dental bridge is an effective replacement solution. We offer various options that you can choose from. Dr Henry will discuss those with you and devise a treatment plan that can best address your missing teeth.
Crowns – For teeth that are chipped, decayed, crooked or discoloured, a dental crown or tooth-shaped "cap" is an excellent solution. A crown completely covers the portion of your tooth above the gumline. While a filling only repairs a part of your tooth, a crown serves as your tooth's new outer layer.
Inlays and onlays – An inlay is a type of custom-fitted tooth restoration that is used to repair decay or damage in tooth ridges. Similar to an inlay, an onlay is also ideal for remedying damage that takes place on one or more cusps (point) of the tooth.
Lumineers – As a type of ultrathin veneer, lumineers involve minimal tooth reduction and no post-placement discomfort or sensitivity. Lumineers look natural and are an excellent way to refresh your smile.
Veneers - Do you have teeth that are gapped, stained or chipped? If yes, porcelain veneers can give you a beautiful smile. These "shells" are applied and cemented to the front of the teeth in what we call your smile zone. 
Your Best Smile Starts Here
If you've put off doing something about your less-than-ideal smile, now's the time to take action. Schedule a consultation with Dr Henry who will create a customised smile makeover to meet your goals.
Any surgical or invasive procedure carries risks. Before proceeding, you should seek a second opinion from an appropriately qualified health practitioner.

Smile Makeovers Paddington, Petrie Terrace, Red Hill, Kelvin Grove, QLD | (07) 3368 3555