Jeff Gwun – Oral Health Therapist
Bachelor of Oral Health (University of Otago, NZ)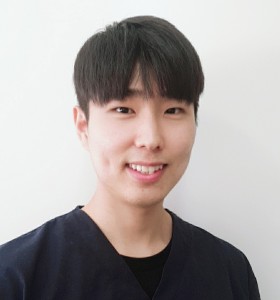 Jeff's main objective as an oral health therapist is the prevention of gum disease.
Jeff is skilled in giving patients the most comfortable and thorough debridement experience as well as customising oral hygiene education for each patient. His passion is to enhance every patient's quality of life through great oral health and awareness.
Striving for excellence, Jeff gives his patients the highest quality of care by keeping himself updated regularly by attending various dental seminars and courses.
Jeff values gentle but quality clinical skills and calm chair side manner which have been appreciated by even the most nervous of patients.
Jeff is fluent in English and Korean.
An Education in Dentistry
Jeff completed his Bachelor of Oral Health in New Zealand at the renowned University of Otago. He brings extensive international experience from his years of work in general, cosmetic, periodontic, and orthodontic practices in Australia and New Zealand.
Outside of the Practice
Jeff enjoys playing soccer, badminton and photography. He often spends his weekends caching up with his friends and family playing golf which has been his recent interest!
Recent Qualifications
2020 – Trans-Tasman Australian Oral Health Therapist licence
2019 – Waves of change, navigating to excellence, NZDOHTA, NZDHA
2018 – New Zealand Dental association (NZDA) conference. Discovery Digital impressions Seminar. White Smile Aesthetics and Orthodontics
2017 – Members of NZDOHTA and NZDHA
Want to Learn More?
Get to know more about Jeff when you book your next visit with us!

Red Hill Dental | (07) 3368 3555