Traditional Braces at Red Hill Dental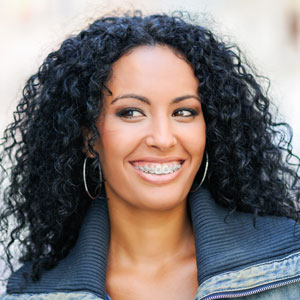 Whether you wished you would have gotten braces when you were younger and want to do something about it now, or your pre-teen or teen wants a straighter smile, we can help! At our Paddington dental practice, we offer conventional braces that are cost-effective and use time-tested technology. Traditional metal braces, of course, have a long, successful history of straightening smile worldwide.
An Affordable Way to Align Your Smile
Conventional metal braces aren't just the most common choice of braces (particularly among teenagers), but they're also often the most affordable. Metal braces have advanced in recent years in that they're much lighter in weight and structure than they were in years past. They are smaller, flatter and much more comfortable for the wearer.
Benefits of a Straight Smile
While braces help wearers to achieve a photo-ready smile, their benefits extend beyond aesthetics. When your teeth are straighter, you can bite, chew and speak more effectively. The daily oral hygiene habits of brushing and flossing are also much easier when your teeth are straight.
Braces to Suit Every Patient
At Red Hill Dental, we provide an array of orthodontic choices to help you achieve the smile of your dreams. Our options are designed to accommodate every individual's mouth, aesthetic desires and budget. During your initial consultation, one of our dentists will be happy to answer any questions you may have about selecting the braces that are right for you.
What Does the Process Involve?
Your dentist will attach the stainless-steel brackets to your teeth using a type of bonding agent, and these are then linked together using a thin wire. This wire then guides the teeth to move into their ideal positions. O-rings or ligatures, which look like small elastic bands, connect the wire to each tooth bracket.
Want to Learn More?
If you'd like to straighten your smile with traditional braces, book a consultation with Dr Henry today!!

Traditional Braces Paddington, Petrie Terrace, Red Hill, Kelvin Grove QLD | (07) 3368 3555