MySmilePlan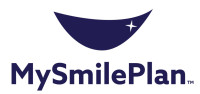 What is MySmilePlan?
At Red Hill Dental, we use My Smile Plan to help make treatment more affordable for patients.
MySmilePlan Offers:
Interest free loan – 0% interest
Up to $9,000
Over 15 months
Easy fortnightly payments
Simple online application process at the practice
Low establishment fee of $39
What Are The Costs?
On approval, you pay a 20% deposit and the one off $39 establishment fee prior to the commencement of your treatment plan.
Establishment Fee $39
Credit Card Processing Fees $3 / fortnight
Late Payment Fee $9.50
Redraw Fee Nil
Application Process
The online application process is easy. Just bring with you:
Photo ID: Australian Driver's Licence or other government photo ID showing address
Credit card: MasterCard, Visa Debit or Credit Card
Contact details: 2 contact phone numbers and an email address
With this information, we will enter your details on MySmilePlan website and conduct a quick, 2 minute credit check. It is not income tested so no pay slips are required. Your personal data will be safe, and we will not see your credit history at any stage. You will know immediately that you've been approved.
Ready for Your Best Smile?
If you would like to experience the Red Hill Dental difference for yourself, please schedule an appointment with our friendly practice today.
CONTACT US

Red Hill Dental | (07) 3368 3555